9-10 June 2022, Institute of Physics Belgrade
Workshop in Strongly Correlated Electron Systems
WORKSHOP IN STRONGLY CORRELATED ELECTRON SYSTEMS
The Workshop Strongly Correlated Electron Systems will cover a wide range of subjects in the diverse field of strongly correlated electron systems.  The aim of  the workshop is to review the state of the art and new trends in the  experimental investigation and theoretical understanding of strongly  correlated electron systems. The workshop will be held on 9th and 10th June 2022 at the Institute of Physics Belgrade, University of Belgrade, Serbia.
This workshop is supported by the Science Fund of the Republic of Serbia under the grant number 6062656 at Institute of Physics Belgrade Serbia.
Special focus of the conference will be devoted to Iron-chalcogenide superconductors and research performed during StrainedFeSC project.
"Workshop in strongly correlated electron systems" will be held in honor of Academician Zoran V. Popovic.
TOPICS
Strongly correlated materials
Iron-chalcogenide superconductors
Layered and (quasi)2D materials
Inelastic Light Scattering experiments for strongly correlated materials
Spin-Orbit Coupled systems
Strong Correlations on the Nanoscale
Quantum Magnetism
Unconventional Superconductivity
Computational and analytical techniques for condensed matter systems
Quantum phases and critical phenomena
Dr Cedomir Petrovic
Dr Emil Bozin
Dr Alberto Pomar
Dr Rudi Hackl
Dr Qingming Zhang
Dr Jonas Bekaert
Dr Darko Tanasković
Dr Milos Radonjić
Dr Nenad Vukmirović
Dr Borislav Vasić
Dr Luka Pirker
Dr Marko Opačić
Dr Efthymios Liarokapis
Dr Valentin Ivanovski
Dr Rajdeep Adhikari
Dr Bojana Višić
Dr Jelena Mitrić
Dr Božidar Nikolić
Dr Novica Paunović
Dr Snežana Lazić
Dr Nenad Lazarević
Dr Jelena Pešić
ORGANIZERS
Dr Nenad Lazarević
Dr Jelena Pešić
Dr Borislav Vasić
Dr Ana Milosavljević
Dr Sanja Djurdjić Mijin
MSc Andrijana Šolajić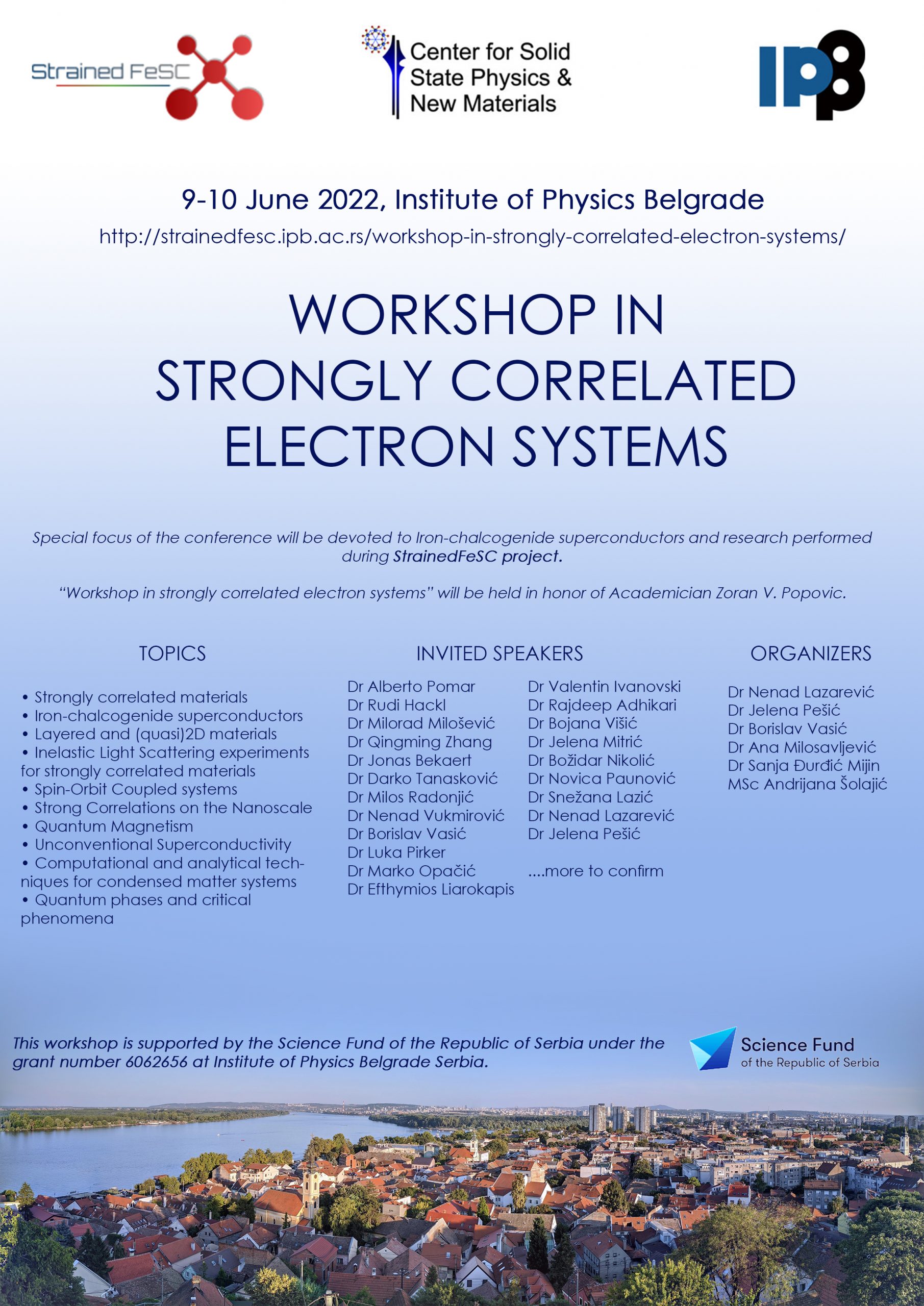 VENUE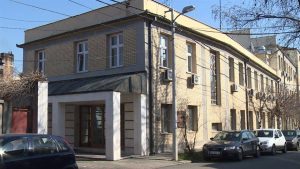 Institute of Physics Belgrade,
University of Belgrade,
Pregrevica 118, 1080 Zemun, Belgrade
Serbia